2021 Day
Day of Excellence, Inc. (DOE) is thrilled to present the 11th Annual 'Day' with four great keynote speakers you won't want to miss! Make plans to attend Day of Excellence Wednesday, May 12, 2021 from 8:30am to 4pm at the Rushmore Plaza Civic Center Theater.
The 'Day' is an annual high energy event offering the region an opportunity to hear from nationally renowned speakers, with expertise in a number of personal and professional related topics.
Are you ready for improvement - both personally and professionally?
Schedule of Events:
7:30am
Doors open
8:30 - 8:45am
Welcome and Opening Ceremonies
8:45 - 10:00am
Alan Stein, Jr.
10:00 - 10:30am
Networking Break
10:30 - 11:45am
Stacey Hanke

11:45am - 1:15pm
Lunch on your own.
Dining available at Holiday Inn Rushmore Plaza.
| | |
| --- | --- |
| 1:15 - 2:35pm | Ross Shafer |
| 2:35 - 3:05pm | Networking Break |
| 3:05 - 4:20pm | Dan Thurmon |
| 4:20 - 4:30pm | Closing Remarks |
Dan Thurmon
Don't Just Exceed Expectations. DEFY Them.
Dan Thurmon's keynote performances empower audiences to rediscover their inner greatness and conquer their self-imposed limitations. He delivers unforgettable messages with jaw-dropping style. He demonstrates work-life balance with podium handstands, juggles sharp objects to illustrate performing under pressure, and weaves through the audience on a six-foot unicycle to visually amplify principles of navigating change.
He began his performance career at eleven years old, crafting a one-man-show incorporating comedy, juggling and acrobatics. Today, he has educated Fortune 500 companies, young audiences, and even the troops on the front lines of Afghanistan and Iraq with his high-impact events. Dan isn't just a world-renowned Hall of Fame keynote speaker, he's also an author, entrepreneur, fitness advocate, acrobat, unicyclist (even on mountains), drummer and is learning how to do the flying trapeze!

Using acrobatic demonstration, Dan Thurmon will reveal how to take charge of your circumstances, stretch your abilities, and create a blueprint for success! Dan believes the reason that people struggle with change is that they believe they have to compartmentalize their life and keep everything in balance. But what if we lived Off Balance on Purpose? What if instead of resisting uncertainty, we leaned into it? And what if rather than bringing our "work-self" to the office, we brought 100% of who we are? This dynamic presentation incorporates acrobatics to teach you to embrace uncertainty, rediscover your inner greatness, conquer self-imposed limitations and initiate positive changes that lead to growth.


---
Ross Shafer
Funny Leadership Motivation
Ross went from small town pet shop manager...to Emmy award winning TV host... to renowned business author and Hall of Fame Speaker. Ross's personal story is inspiring! He has bought and sold 24 different businesses, a profitable hobby he started at the age of 21. By 30, he ventured into a different kind of business...Show Business. He collected six Emmy awards as a comedian, writer, and TV Host of such shows as, "The Match Games" on ABC, "The Late Show" on FOX, and "Almost Live" on NBC.
Ross has been a keynote speaker for over 2,500 events worldwide and has authored nine books. He is most proud of his best-selling cookbook Cook Like a Stud . Ross is a National Speaker Hall of Fame recipient.


In Ross Shafer's fun and enlightening keynote, How to Future-Proof Your Business and Career, you will learn relevance is a moving target. Securing your growth in this ever-evolving economy requires the vigilance to respond to constant changes in expectations from every angle. Ross will share inspiring case studies of innovation and how to integrate humanity with technology to ensure relevancy.


---
Stacey Hanke
Influence Redefined. Be the Leader You Were Meant to Be, Monday to Monday ®
Stacey has provided practical and immediate skills and techniques that have given thousands the ability to enhance their influence Monday to Monday®.
Author of two books and Certified Speaking Professional, Stacey Hanke's work ethic was forged in her childhood years, growing up on a farm. She gave up the pitchfork to take her message across the country. Stacey has trained and presented at Coca-Cola, FedEx, Kohl's, United States Army, Navy and Air Force, McDonald's, GE, and General Mills. From the financial industry to government to the healthcare industry and everyone in between, she strives to rid leaders of bad body language habits and to choose words wisely.
We all want to enhance our influence… but what if we are sabotaging our influence without even knowing it? You may not be as influential as you think you are! How you communicate verbally and non-verbally determines whether or not others see you as credible, knowledgeable and trustworthy. Without doing this effectively, you inhibit your maximum potential to: influence, increase profits and cultivate long-term relationships. In Influence Redefined, Stacey will give you the opportunity to take a closer look at reality rather than what you believe to be true. Whatever your solution, the goal is always the same: Not to change you, but to help you confidently and consistently express your true self, Monday to Monday.®

---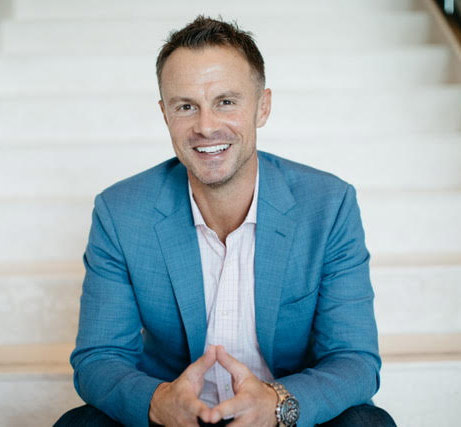 Alan Stein, Jr.
Raise Your Game
Alan Stein, Jr. teaches proven strategies to improve organizational performance, create effective leadership, increase team cohesion and collaboration, and develop winning mindsets, rituals, and routines. A successful business owner and veteran basketball performance coach, Alan spent 15 years working with the highest-performing athletes on the planet including NBA superstars Kevin Durant, Stephen Curry, and Kobe Bryant.
The strategies from Alan's book, Raise Your Game: High Performance Secrets from the Best of the Best, are implemented by corporate teams and sports teams around the country. In this presentation ,he reveals how to utilize the same approaches in business that elite athletes use to perform at a world-class level by delivering practical lessons that can be implemented immediately including how to heighten self-awareness, improve productivity, create winning habits, inspire teamwork, and maximize impact. Mastering the fundamentals and focusing on the three most important professional relationships: Yourself. Those on your team. Those that you serve. will allow you to Rais Your Game!